About Soly - Explore Music
We're a young couple, passionate about the music and apps. That's why we've decided to create music apps that'll inspire and help people. Our goal is to connect music lovers from all around the world in a music community that enjoys exploring music and inspire everyone to express themselves through the music. By now there are three apps in our music apps family, that are still improving and growing, thanks to you! Moreover, there are many music app ideas in our heads that will develop in the future.
What people say about Soly free music apps for Android?
No need to believe us – Soly music apps have hundreds of thousands downloads, and thousands reviews and fans all across the globe. More precisely, Soly – Song and Lyrics Finder has around 700k downloads, the average rating 4.1 and many positive comments. For all of us, Soly is much more then a song finder app. Here are some of the comments that make us improve the app all the time.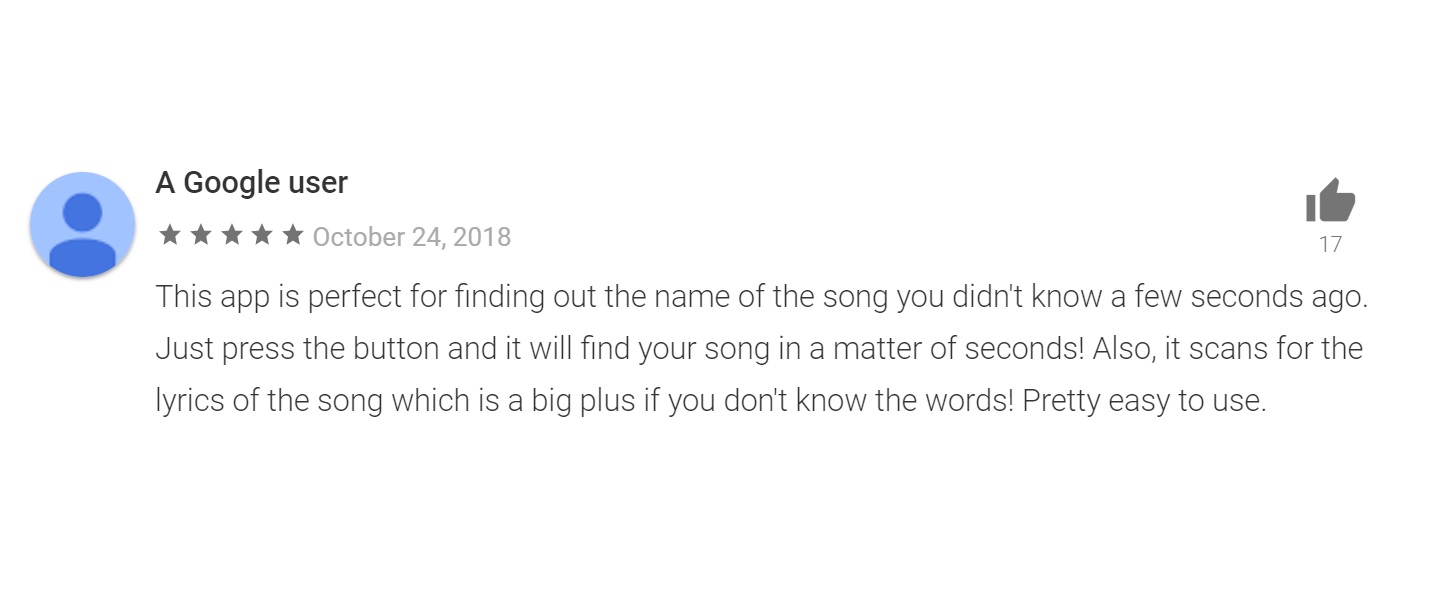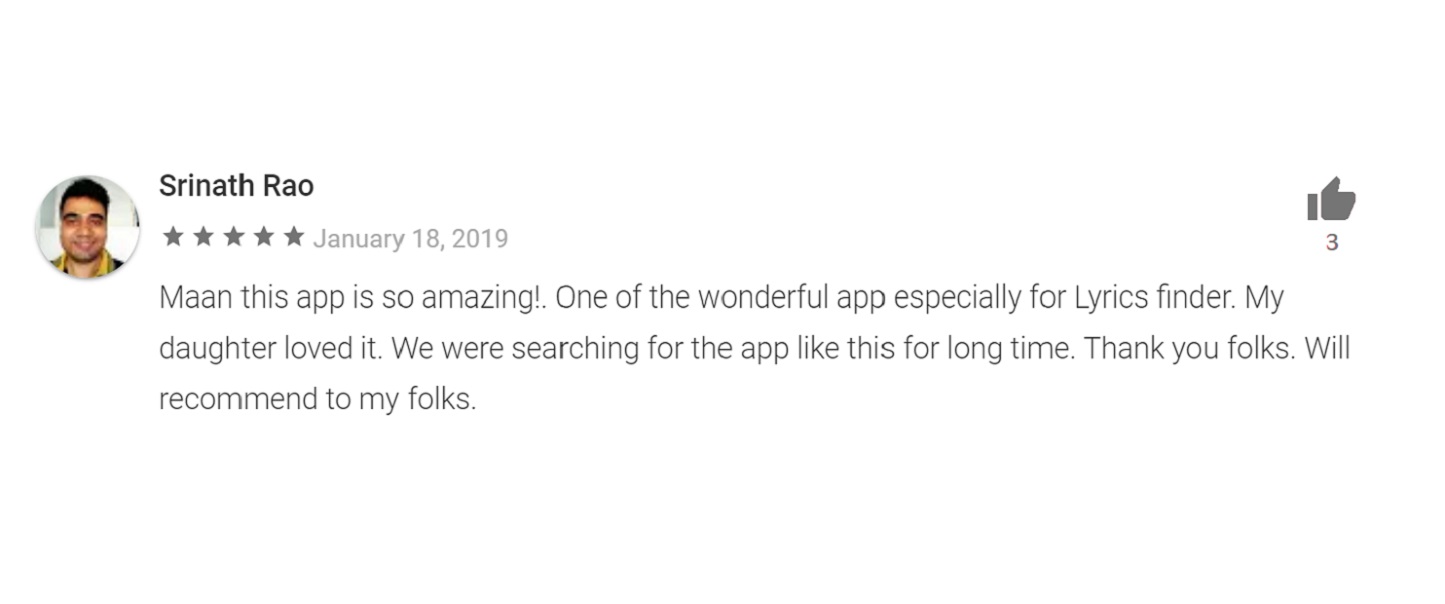 Soly – Lyrics Generator, Little Soly as we love to call it – is not that little anymore at all! In fact, it has almost 50k downloads and the average rating 4.2. It tends to become one of the best lyrics app for Android. Without a doubt, this lyrics app is loved by many for a reason.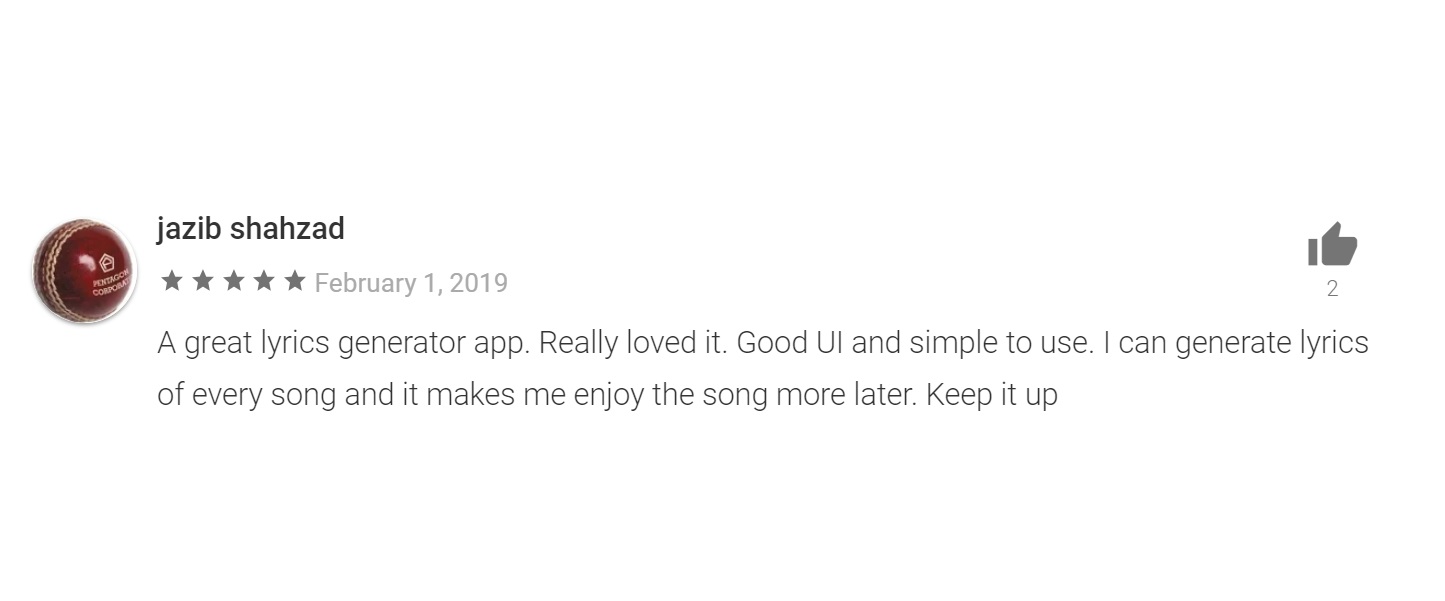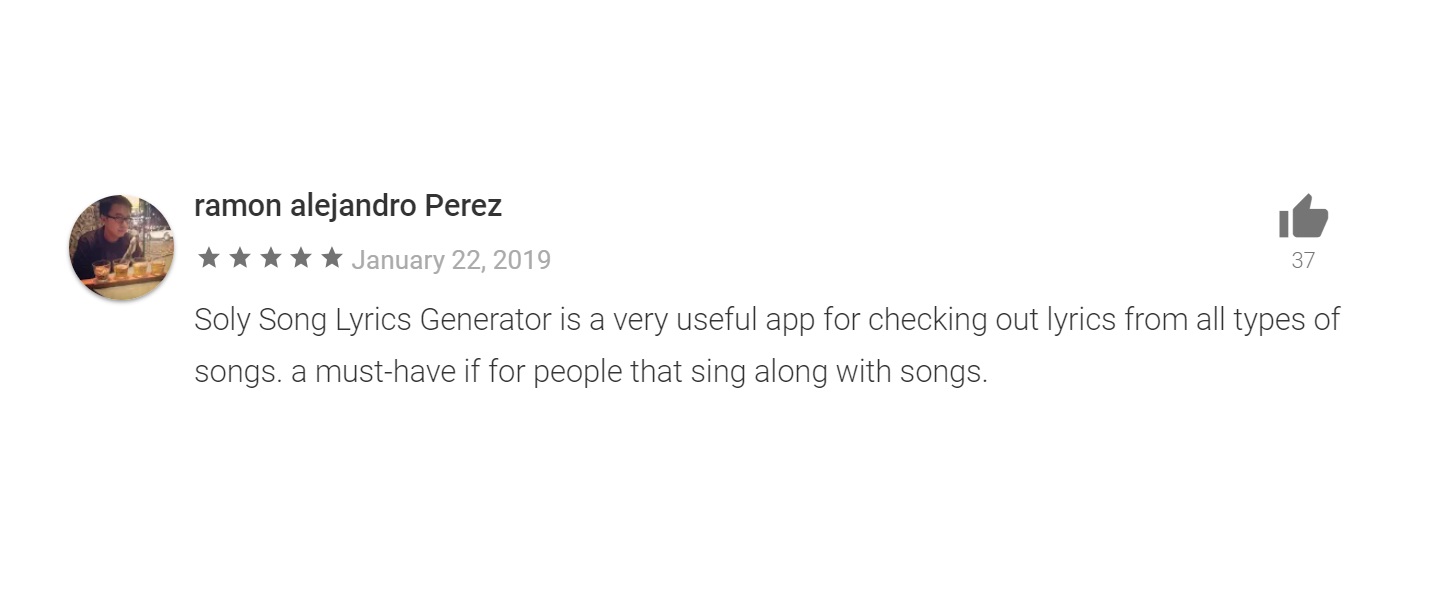 Last but not least, Soly Video Montage app. The youngest in Soly apps family, this one is used the most as the app to add music to video. Although it has only a few thousands downloads, the feedback about this simple video montage app is excellent.